All news
Company update
October 12, 2021
Exeger partners with C Security Systems to enter the IoT sector
The first product from the collaboration will be the self-powered Spåra Hund, a dog harness with integrated Powerfoyle material and a built-in tracker.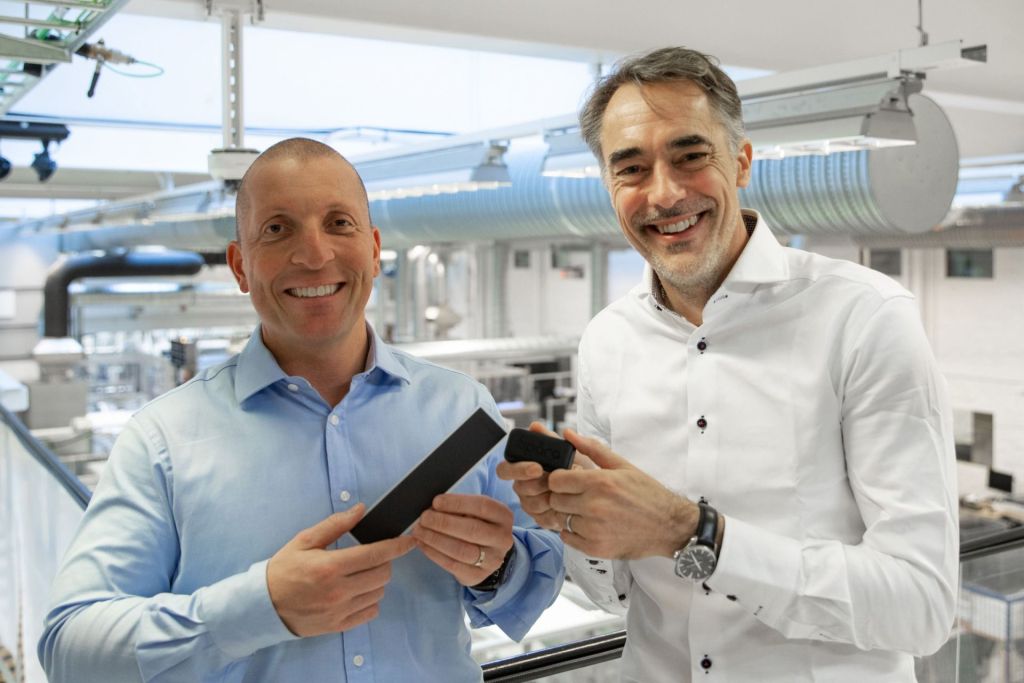 Exeger, the Swedish industrial company producing Powerfoyle, today announces its collaboration with C Security Systems (CSEC) (www.csec.group). CSEC offers cutting-edge sensor technology to protect people, animals and mobile assets. Integrating Powerfoyle into Spåra devices enables a new range of self-powered products for the tracker, and pet tech markets. Spåra Hund will be the first product from this collaboration and available for sale during the first quarter of 2022.
The first product combining the tracking technology from CSEC and light-harvesting material Powerfoyle, will be a dog harness: Spåra Hund ('spåra' meaning 'track' in Swedish and 'hund' meaning 'dog'). The product combines the technologies to enable tracking capability and virtually endless battery life, two key features for the tracker and pet tech markets.
The durable and flexible Powerfoyle material converts all forms of light, indoor and outdoor, into clean, endless energy to create self-powered products. It is commercially available in the world's first self-charging headphones (Urbanista Los Angeles), the first self-powered bicycle helmet (POC Omne Eternal), as well as in the announced adidas Headphones by Zound Industries. CSEC's products include GPS trackers that work with a wide range of mobile networks; setting them apart from their peers. The company´s unique and patented technology originates from an innovative tracker design and power saving methods. The integration of Powerfoyle enables Spåra devices, and other products within the IoT sector, to be self-powered.
Giovanni Fili, CEO & Founder of Exeger, explains
"Breaking into the IoT market has been a natural target for Exeger and is key to reach our vision to touch the lives of a billion people by 2030. Our light-harvesting material Powerfoyle is perfect for powering sensors and smart home products with a clean, endless source of energy. Just last week, we also introduced a new technological platform for Powerfoyle optimized for indoor environments, significantly increasing the potential for the IoT market."
"It is a perfect match of technologies," adds Jacob Lundberg, CEO of CSEC. "We have purposefully developed our tech to be as energy-efficient as possible and Powerfoyle enables us to offer consumers a highly environmental end product which will work time after time, fueled by renewable power. I am excited to begin our journey with Exeger and break into a fast-growing vertical with one of the most interesting and innovative companies coming out of Sweden."
Giovanni Fili on the partnership, "We are proud to collaborate with CSEC, an innovative and entrepreneurial Swedish tech company. They have done an amazing job at developing a sensor technology with very low power consumption which together with our Powerfoyle will create a new industry standard for the tracker and pet tech sectors."
There is vast potential of Powerfoyle's application in a wide range of devices within the IoT industry, a market expected to be worth up to $1 trillion by 2030. In addition to broader applications within the industry, pet tech is a fast-growing vertical reaching a potential market worth of $20 billion by 2027. The 22% CAGR growth can be attributed to several factors, including the coupling of technological advancements and growing demand for tracking of pets.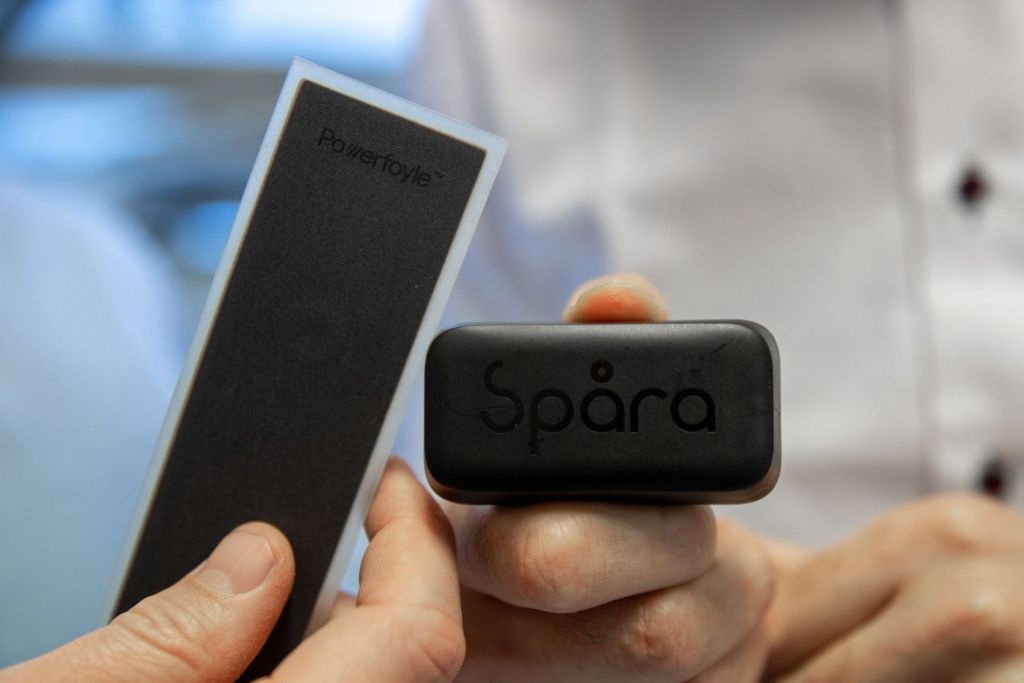 About Exeger
Exeger is a Swedish company with a unique solar cell technology that converts all forms of light into electrical energy. With its resilient and flexible design, the material named Powerfoyle can be seamlessly integrated into all products that benefit from being self-powered. Powerfoyle can enhance any consumer electronic product it is integrated into with extended or even eternal battery life, putting the power of cutting-edge solar technology directly into the hands of consumers. By revolutionizing the perception of available energy, Exeger makes products both smarter and more sustainable – with the vision to touch the everyday lives of billions of people.
About CSEC
C Security Systems (IoT), based in Stockholm, develop, market and sell cutting-edge protection and monitoring systems on the global market under the brands Spåra and C-pod. Our business idea is to create security and simplify everyday life for people and businesses by offering smart sensor systems to protect people, animals and mobile assets.