All news
Company update
June 30, 2022
Exeger announces partnership with Jays
Swedish industrial company Exeger today announces that it has signed a Master Purchase Agreement with Jays, part of Northbaze Group AB (Publ.). Jays will purchase Powerfoyle™ solar cells to be incorporated into Jays audio products.
Exeger's solar cell technology, Powerfoyle, converts all forms of light into electrical energy. It is uniquely flexible and durable and can be integrated seamlessly into any electronics device. There is a great Powerfoyle product fit with consumer electronic audio devices given the extensive design requirements. 
Jays is the audio product brand of Swedish Northbaze Group AB. Their vision is that everyone should have the opportunity to experience great design with an effortless user interface connected to the listening experience. Building on these core values, the brand sees great value in removing consumer charging hassles.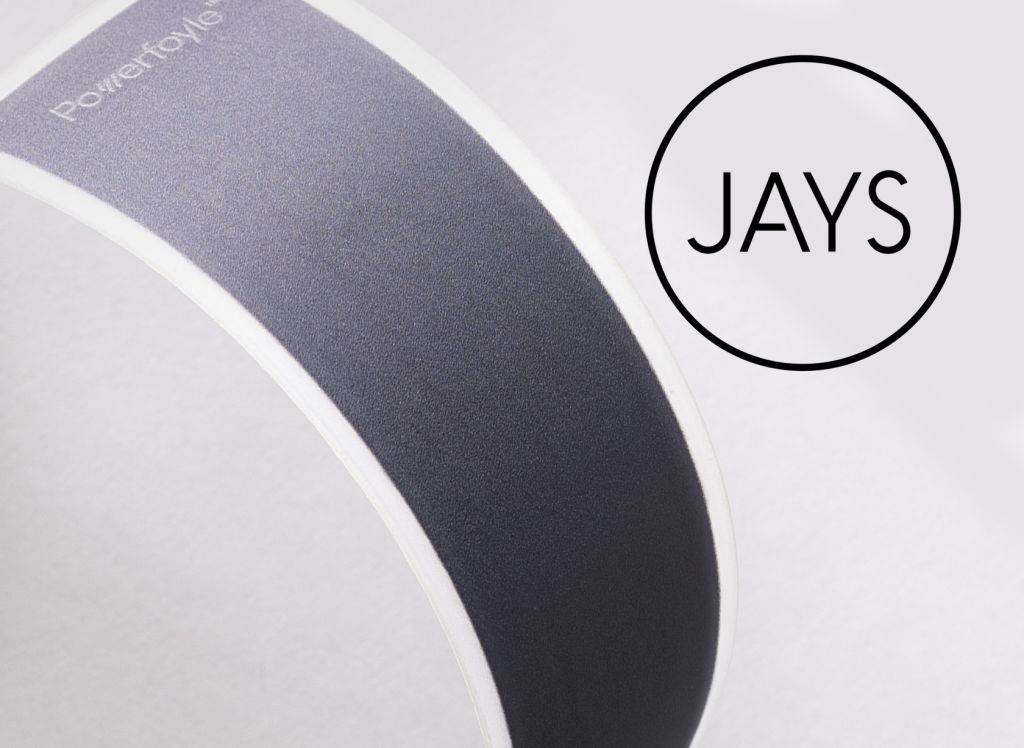 "This agreement with Exeger will enable us to push the envelope on how electronic products are shaped in the future. Not only will it allow for us to add exciting products to our already wide range of audio products, but it will set a clear direction on how we wish to contribute to offering sustainable audio products in a way no one has before. We have been following Exeger's impressive journey and we are excited to now be part of it," says Henrik Andersson, CEO of Northbaze Group AB.
"I am thrilled to welcome Jays as a commercial partner and proud that Swedish companies continue to lead the way on sustainability and user-friendliness. Powerfoyle is the world's only fully-customizable solar cell and consequently uniquely positioned to power audio products given the extensive design requirements. We are so excited about the pipeline of products for the next years. Powerfoyle-powered is simply better for everyone and it is through our partners that people around the world get to experience that," says Giovanni Fili, CEO of Exeger.
Please see the Jays press release for more information.
ABOUT NORTHBAZE GROUP AB (PUBL)
Northbaze Group was founded in 2006 and has over the years expanded its target to a business idea that is to develop innovative and functional products within the audio, IT and mobile accessories area to simplify and improve people's experience of mobile devices and bridge people's lives together with today's technology. By controlling manufacturing and working closely with the market, we can refine existing brands and develop complementary brands to adapt to an ever-changing landscape and market needs for new smart solutions to simplify people's lives in a changing and increasingly technical world.
The vision is to create simplicity in people's increasingly technical lives by offering smart and functional audio products and IT accessories.